Fishing
Fishing permit
From my point of view France is very generous with fishing administration. To get a fishing permit you don´t need to pass any exam. It is a matter of only 5 minutes in a local fishing shop and you are ready to go. The price is 33 EUR for one week and 100 EUR for a year including water of first and second cathegory which means game and coarse fishing. The only diffirence is that first categhory is opened from march/april (depending on region) to 15th of september. The second cathegory is opened all year except predatory fishing which is forbidden from the last sunday of january to 30th april. There are only 4 additional regions in France where you have to buy a additional sticker to your permit thats costs around 20 EUR.
Fishing regulations
In France you can fish with 4 rods per person. If you practise bait casting or spinning you can use one single rod. You cannot for example put three rods in rod holder and do spinning with the 4th rod. Predatory fishing in waters of second cathegory are opened from 1st may to the last sunday of january. Out of this season you cannot bait cast, do spinning or use dead or live fish as a bait. The only way how to fish wels catfish during this period is to fish with earthworms or pellets. Night fishing is allowed only in some sectors and its always forbidden to fish with fish dead or alive.
Fishing techniques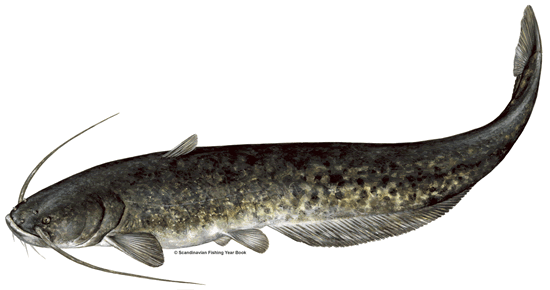 With my clients I prefer to combine all known fishnig techniques. The most adrenalin gives the vertical fishing for wels catfish with a sonar or clonq. However sometimes it is more effecient to fish from the bank with live bait. So if the weather conditions are good I use to fish from my boat, if the conditions are bad I prefer to stay with my clients on the river bank. One of the advantages of vertical fishng is that you cover more area and you have a better idea where the fish are, so than you can easily aim the sector where you saw the majority of the fish.